The club
All France Rugby Club (AFRC) is a friendly rugby team in Tokyo, with players from all nationalities, and where all levels, all shapes and sizes, and all IQ's are welcome! The legend says it was founded by 3 rugby-mad French guys and an Aussie sitting in a bar !
The AFRC is one of the few foreign sport clubs offering a Rugby School for boys and girls over 8 years old !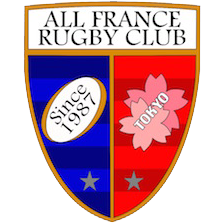 The Players
From different countries, different levels, and different occupation (we have Bankers and Finance employees -honest ones-, Teachers, Students, Playboys, Military or government officials, Secret agents, Construction engineers, Social drinkers) our players are friends on and out the field before all !
The leitmotiv is simple : let's have fun !
The Play frequency
Having a rugby training ground is a real advantage. It permits us to have regular trainings on Thursday where beginners can learn and experts teach and perfect their skills ! Regarding the games, the All France has its own cup and some international tours in addition to the regular Japanese Championship in order to be able to play all the year long !
For having a look, giving a try or play some games,
Don't hesitate any longer !
Contact us !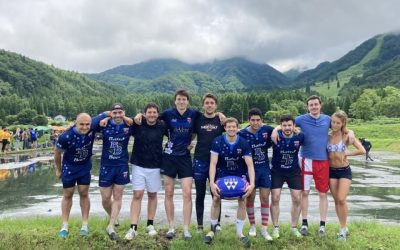 Some of you may have been wondering what the All France team has been doing during all these months, and no, the answer is not (only) drinking beer… Training has resumed, and we have even participated in a touch rugby tournament in the mountains of Hakuba, in Nagano...
read more