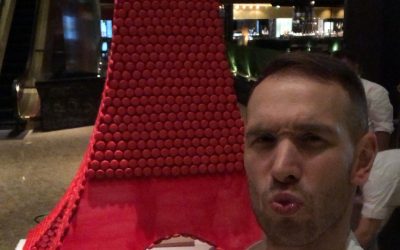 For those who may not know it, Erwan Bouat, our strong number 8, is also the head pastry chef at LADURÉE in Japan.
A month ago, he built a 5.3m high Tokyo Tower made of 8,000 macarons, which was exhibited in the Intercontinental ANA Hotel lobby (Tamakei Sanno). This masterpiece took them 30 hours of hard work, and 6 hours to mount the piece.
read more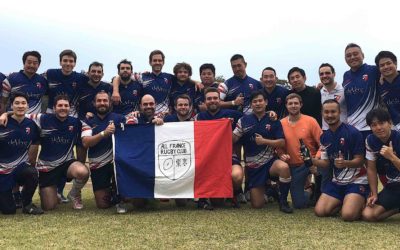 With a full team of 25 players, the AFRC won its second game in a row, and is now co-leading the pool with 3 victories so far. The score may be flattering, but the game against the Jacks was not easy. Our opponents put out a competitive team with strong...
read more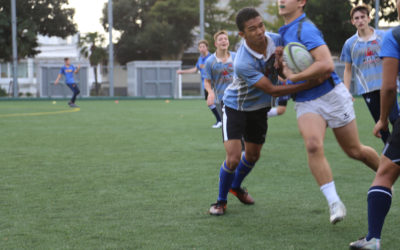 Last Friday, on October 26th, the children of the All France Rugby School joined a team of French players from Le Lycée de Cambrai visiting Japan for a game against a mixed team of children from the Squires (the team of the Tokyo Crusaders rugby school) and the...
read more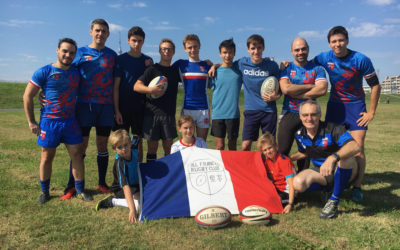 All France is trying to be more than a a rugby team playing twice a month in the Shuto League. In fact, what matters the most to people who spend hours of their time to make this club run, is building a friendly and festive atmosphere, being a part of the community,...
read more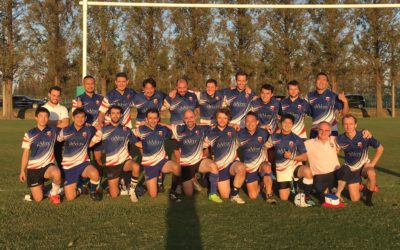 This week, we had many reasons to rejoice. First of all, even if the field we usually use is still unavailable because of the typhoon that hit Tokyo last month, we gathered 14 people for a fun training in Yoyogi Park, followed by a drink outside the convenient...
read more
 The ALL FRANCE Rugby Club is happy to announce the birth of Cecilia, daughter of Cedric and Sayo RUBAK on 2nd October. Welcome little Cecilia and congratulations to the mother and the father! Contact us !  
read more
Dear all, please find below an invitation from the Dirty Frogs for the Kowloon 10s tournament followed by the HK7s. "Dear Rugby Lads and Ladies, Dirty Frogs, Fabs... We are extremous excited to announce you that the 6th Dirty Frogs tour is ON !!!!!! (ALL RISE !!!!!)...
read more