Do you want to build a macarons tower?
For those who may not know it, Erwan Bouat, our strong number 8, is also the head pastry chef at LADURÉE in Japan.
A month ago, he built a 5.3m high Tokyo Tower made of 8,000 macarons, which was exhibited in the Intercontinental ANA Hotel lobby (Tamakei Sanno). This masterpiece took them 30 hours of hard work, and 6 hours to mount the piece.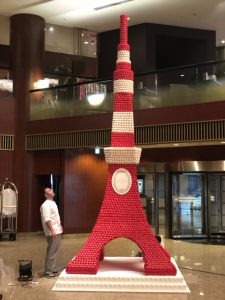 This could have been a simple story but during the Bledisloe Cup (the test match between New Zealand and Australia in Yokohama), the officials that were staying at the hotel came back with a few glasses too many, and thought it would be a good idea to tackle the tower that was almost finished, because… why not?
We all know what happens when rugby players have such good ideas, but even though the disaster seemed inevitable, Erwan intervened and saved the day, as he always does. Good for him and for the lucky ones who could admire this beautiful piece.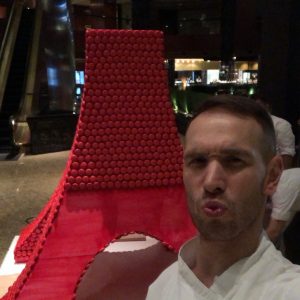 –Fabien H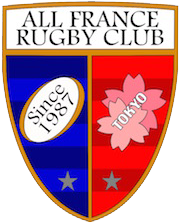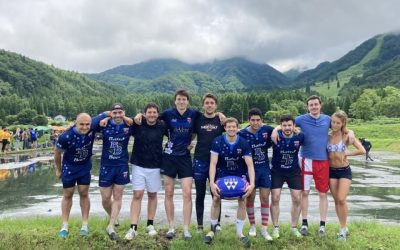 Some of you may have been wondering what the All France team has been doing during all these months, and no, the answer is not (only) drinking beer… Training has resumed, and we have even participated in a touch rugby tournament in the mountains of Hakuba, in Nagano...
read more