La soiree anniversaire des 30ans du club ! (French-version)
Alors que l'anniversaire des 30 ans du All France Rugby Club se rapproche et petit à petit, nous vous dévoilons le programme de la soirée du 8 Avril qui s'annonce mémorable pour tout le monde, joueurs et visiteurs.
Après un match qui rassemblera anciens et nouveaux, tous se retrouveront dans une ambiance qu'on ne retrouve que dans les clubs de rugby, qui rappelera aux anciens des souvenirs de matchs, de fêtes et de camaraderie irremplaçables et qui suscitera chez nos nouveaux joueurs une envie de s'investir encore plus.
A partir de 19h30, nous vous attendons au Petit Tonneau pour vous faire découvrir ou bien retrouver comment le All France sait s'amuser ! Pas besoin de jouer au rugby pour s'y intégrer, laissez-nous vous guider !
Autour de cuisine Francaise et de bons petits verres, nous vous mettrons une ambiance d'enfer avec entre autres :
Des paquitos de folie !
Une ambiance autour de musique variée pour vous faire danser toute la soiree avec DJ et Bandas.
Des jeux en équipe pour tous
Une tombola avec des prix a tomber
Pour plus d'informations et pour réserver votre soirée, merci de contacter Bruno Leroy a l'adresse brunorugbyleroy@aol.com
Nous vous attendons tous pour mettre le feu au stade !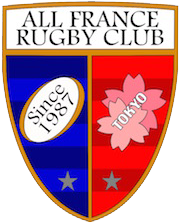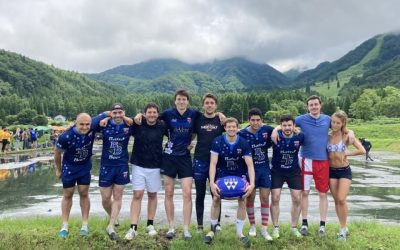 Some of you may have been wondering what the All France team has been doing during all these months, and no, the answer is not (only) drinking beer… Training has resumed, and we have even participated in a touch rugby tournament in the mountains of Hakuba, in Nagano...
read more